Health Freak
I've been at home for two months now. I just got back from a two week trip to Utah and Disneyland, a trip I was worried about going on, but I came back feeling more like myself than I have in months. I'm feeling more at home in my body and mind again, which I'd like to thank my new anxiety medicine for. I finally tried an antidepressant (which works for anxiety too) after a full month at home because I was scared about side effects and scared of the chance of the pill sending me manic. But I finally tried ciprolex/lexapro – the very same one Amanda Seyfried takes everyday. I've been on it for a month now after I got through the initial terrible sleep disruptions my first week. My hopes are high it'll work out for me in the long run!
I've been going to therapy too and I came to grips with how my health anxiety has affected me my whole life. (FYI: health anxiety is the updated term for hypochondriac.) I've always been very sensitive to how I'm feeling and overreactive to anything going apparently wrong in my body. I've always freaked out when I get a nosebleed, feel nauseous, get a headache, check out a mole or get a sunburn. I went through a really bad spurt from 8th-9th grade of serious anxiety. I convinced myself I had the mumps one morning during an outbreak that winter. I thought I came down with pink eye at a sleepover. I've believed I've had appendicitis as recent as two weeks ago (all thanks to a persistent pain on my lower right side that is apparently nothing). Health anxiety can be a part of OCD, which is something I'll be figuring out.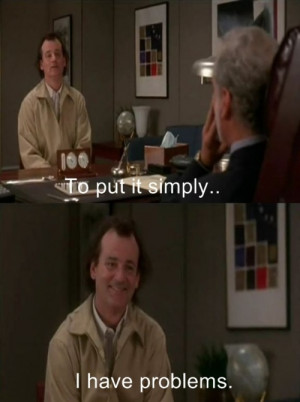 I'll be back! I got stuff to say. 
---
---